MAQ sun protection solutions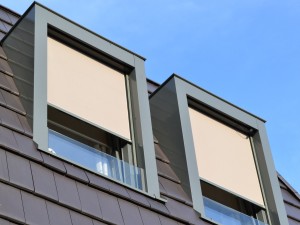 MAQ, an international company focusing on construction solutions to reduce heat, glare and wind, while providing protection from insects using their unique four sides zipper technology screen shading system.
Western design and product development combined with manufacturing facilities in China, and high quality material from reliable, European and Chinese companies, are the basis of our success. MAQ guarantees a high quality product with favorable price points. Our products are tested and we offer a 5 year warranty.
Recently we also started offering the complete component system to respond to requests of companies which are located too far away from China that want to produce their own zipperscreens in order to save time and transport costs. Own logo's and designs are available on request.
Also as extra service we started offering other kinds of window- and wall coverings including components like motors, fabrics, hardware and control systems. All of this will be supplied by carefully selected, high level MAQ-partners from China.
Recently we opened a warehouse in Holland. The before mentioned goods can be supplied from there. For European customers no more hassle with transport and customs clearance from China. We have our own mold makers so also for other goods, that are not related to window coverings, we can offer suitable solutions.
MAQ focuses on both the domestic and export markets, with a strong team of technical advisors and a growing network of distributors supporting local markets abroad including architects, designers, builders and related industries.
Looking to become a distributor?  Please contact our head office.